Many of the beautiful places in my area, are in around the so-called "Diamond Circle". The Diamond Circle can be done in a day. It can also be done in a month, or a lifetime 🙂
1 day spent visiting the locations in and around the Diamond Circle, means that it will mostly be driving, with short stops.
Note that if you have only 1 day to spend in the Northern Iceland, and if it's between late June and early September, then a Day tour to ASKJA is the best and most amazing thing to do.
Goðafoss waterfall in winter: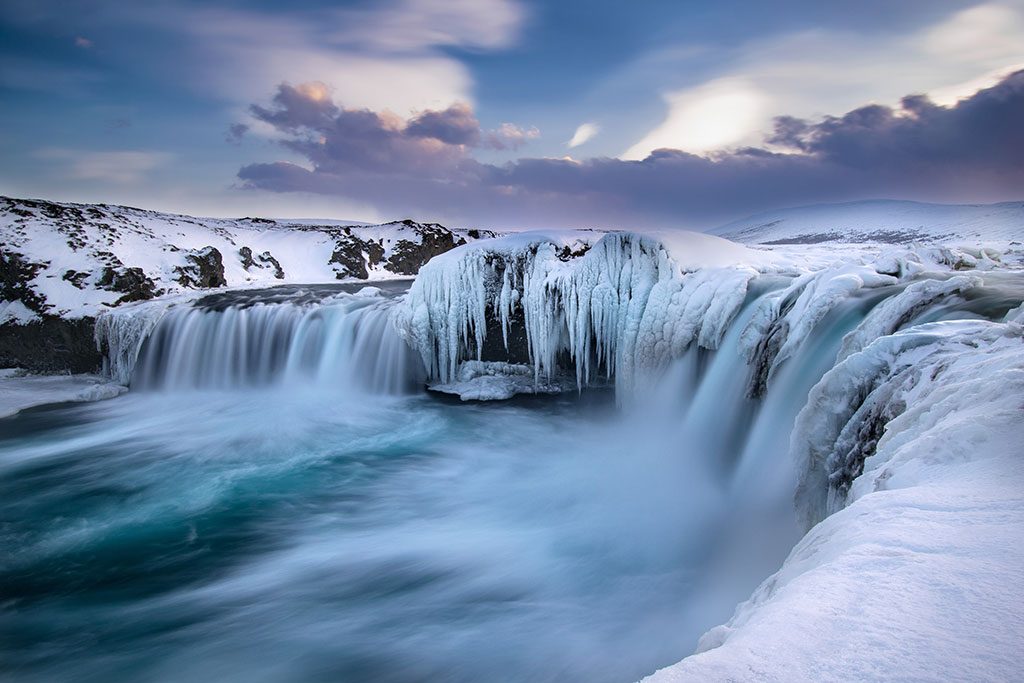 This is Húsavík: 🙂